Sea Teach Charter & Sea School in the Marina of Cala D'or

Sea Teach was established in 1999 by its principal Michael John and fellow director Silja Teege. It has since then operated from its fully equipped premises in the Marina of Cala D'or, Mallorca. Sea Teach is a recognised RYA Training Centre for Motorcruising and Powerboating.
We specialise in small group and individualised training on our school boats or your own boat.

Sea Teach also offers Luxury Motoryacht Charters on vessels between 10m and 20m, with or without skipper, depending on your experience and length of charter.

Since 2011 Sea Teach has run several highly successful EU projects which set out to find solutions for recognition problems of professional skipper qualifications and training of young people from disadvantaged backgrounds.


Meet the team

Michael John
Mike is the principal of the Sea School and fellow director of Sea Teach. His interest in motorboats started as a teenager when boating with his family in Anglesey/Wales. He is an RYA Yachtmaster Instructor with 17 years of teaching experience and is respected by customers and colleagues for his calm and competent teaching style.
Mike is a recognised expert on qualifications of professional skippers of small commercial vessels across Europe and in the design of qualification curricula, which he has applied to the successful TRECVET projects. He also initiated several programs for disadvantaged youth, using boating as a motivating source.

---
Silja Teege
Silja is the managing director of Sea Teach and responsible for the office and organisation of projects.
Her work includes guiding the students to the right courses, contracting and organising all charters on our luxury motor yachts and running the accountancy and general organisation of Sea Teach.

Silja has initiated, managed and coordinated several very successful partnership projects within the Lifelong Learning and Erasmus+ calls. Through this work she has gained recognition as a reliable partner and expertise in maritime qualification design, general and nautical tourism needs and other educational themes.

---
Wendy Figgins
Wendy joined Sea Teach in 2014 and is working for Sea Teach as a project manager. She comes from a background of banking and administration and has worked for many years in the boating and small motor yacht sector in Mallorca.

Wendy has comprehensive project experience and is responsible for the project management of the GOLIC project. She represents Sea Teachs' role as the Spanish partner which includes various research tasks, translations, meeting organisations , evaluations and Target Group identification.

---
Jonathan Wilson
Jonathan joined Sea Teach in 2015 and is working as a project manager, being responsible for the projects ET-NEETs and BEVIN.
He holds a Marine Geography B.Sc (Hons) degree and combined with his work experience in tourism, customer relations and project presentation he is well placed to manage specific projects for the company.

Jonathan is strongly engaged in the development of training materials for youth training with the aim to further expand Sea Teachs' youth development projects.

---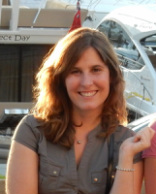 Teresa Sureda Torres
Teresa joined Sea Teach in 2015 and is working as a project assistant. Teresa is multilingual and with her background in teaching she is well positioned to support our team in the development of all educational materials.

Teresa is also responsible to make and maintain contact with educational and administrative authorities with regard to all project activities, she supports the team with translations, the organisation of events and stakeholder engagement.

---